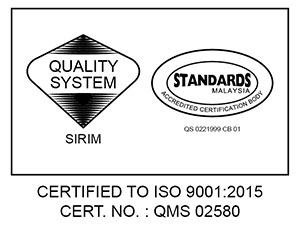 ISO 9001 Quality Management System
Quality is a non-negotiable factor in fire safety products. At GAYADOR, we supply to numerous private and government projects who demand the highest standards of product quality and safety. As such, we strive to ensure that every GAYADOR product exceeds our quality benchmarks in the areas of material integrity, stability and insulation.
GAYADOR is an ISO 9001 certified company. The ISO 9001 Quality Management System certification is the most widely recognised standard for Quality Management Systems internationally. It is based on quality management principles which ensure high standards in the areas of customer focus, product quality, meeting customer requirements, regulatory requirements, and many more.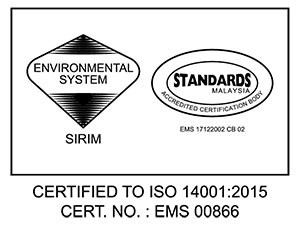 ISO 14001 Environmental Management System
GAYADOR is determined on promoting environmentally appropriate, social beneficial and economically viable management of the environment. GAYADOR has been ISO 14001 certified and this system is the most widely used international standard for environmental management and responsibility. As we aspire to become Southeast Asia's premium fire door manufacturer, we are also stepping up our efforts in safeguarding the environment.
In addition to being ISO 14001 certified, we are working towards a culture of environmental consciousness both internally and externally. To drive this culture, we are actively: 1) Optimising resources and reducing wastage in our manufacturing process. 2) Researching and innovating with our Green Fire Door product and other green technologies. 3) Conducting sustainability awareness initiatives within the company.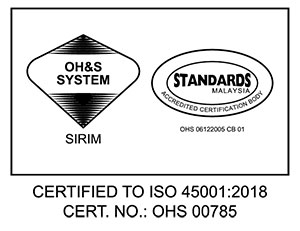 ISO 45001 Occupational Health and Safety Management System
Another key focus at GAYADOR is the health and safety of GAYADOR employees. We are committed to the occupational safety and well-being of our employees and strive to achieve the best possible working conditions in the manufacturing process of GAYADOR products.